About us
High Edge Financial Planning was founded by Rob Terry in 2012.
Rob specialises in providing Independent Financial Advice to three key groups of clients:
Business owners
People close to retirement
People from age 45+ who recognise they need to plan for their future
Work
Rob is hugely experienced having started his financial services career way back in 1987.
Rob is a fully qualified Independent Financial Adviser who holds 'pension transfer' specialist qualifications, although his network no longer holds permissions for such advice, and advice on Final Salary and Defined Benefit transfers is referred elsewhere. He is an active member of the Personal Finance Society, and is a former Chair of the East Midlands branch.
Rob is also a member of the London Institute of Banking and Finance, meeting the strict code of ethics required to maintain membership.
All investment advisers in the UK must be authorised by the Financial Conduct Authority (FCA). Rob is authorised by the FCA. You can visit his entry on the register by clicking here.
All financial advisers and planners also need to hold a valid Statement of Professional Standing, which shows they hold the necessary qualifications and continually keep their knowledge up to the right standard. You can view Rob's SPS by clicking here.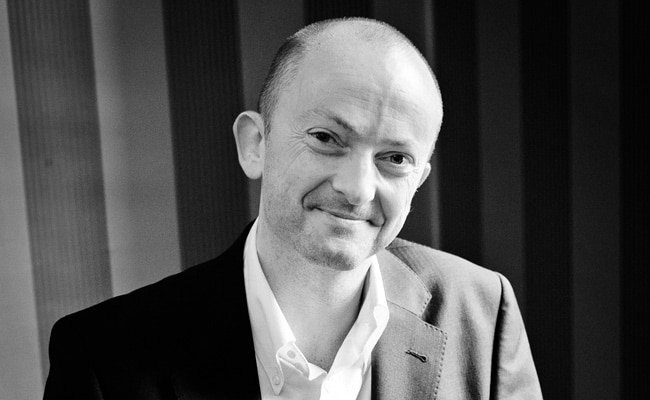 Rest
Rob was born in Derby and now lives in Belper with his wife, Lynne, and two children; Elizabeth and Zak.
Away from work, Rob is extremely active. He plays, and watches football, as well as managing Belper Town Ladies Development team, having coached the under 9's through the age groups since 2010. Rob also enjoys running, taking part in Ultra Marathons, as well as more leisurely park runs. He has played guitar for years (in a fashion) and can be regularly found taking advantage of Belper's thriving live music scene.
Play
Seven questions to help you learn more about Rob:
How do you believe financial planning benefits clients of High Edge?
"It provides them with an opportunity to take control of their lives. By engaging with an impartial professional, who will challenge them on their ideas, question with interest and create a plan to be able to deliver the future they would like for themselves."
How did you become a financial planner?
"Like most people, I fell in to it! I was at sixth form and soon realised that although I may pass the A level art course I was taking, I wasn't good enough to pursue it at university and then as a career. It led me to the careers office, who asked if a trainee role with a 'home service' insurance company appealed and would I like to apply? I did, was offered the job at 18 and here I am today, many years later, still in financial services and proud to be building my own business."
What's your proudest moment as a financial planner?
"I love advising my clients and seeing how their life changes due to financial planning. But, I would say, having the will to start High Edge from scratch and building a relationship-based business."
Three things you love about your job?
"The people; I meet some lovely people and am fortunate enough to have some great clients.
The conversations; they are not always about money! It's learning about the client and what they want to achieve which I particularly enjoy.
The ability to live what I preach; I live the lifestyle I want and have my own financial plan. This helps me explain the true benefits and value of financial planning to my clients."
Three things you dislike about your job?
"The escalating costs associated with being a regulated adviser.
The rise in the number of scammers who have wreaked havoc for some investors.
Sensationalist headlines in the press. For example, If the stock market falls, they usually comment on the amount of value wiped off pensions. They don't comment when billions are added in a rising market! It's not helpful in trying to keep people engaged in planning for their future. That's why financial planners are so vital."
If you could invite five people to a dinner party, who would they be?
"Nikki Sixx (bassist in Motley Crue and Sixx AM). He'd be fascinating, having lived an 'interesting' life and come through the other side to tell the tale. He's replaced overindulgence with photography.
Kilian Jornet. He's an amazing ultra-runner and I'd love to find out how he performs so consistently at such a high level and what inspires him to keep pushing?
Brian Clough. A man who needs no explanation.
Joe Bonamassa. He can bring his guitar and teach me how to play properly!
Elizabeth Hurley. Just don't tell my wife!"